Your 20s- young adult is the age when you try to figure out life and (hopefully) learn from your mistakes. Since ,I learned a lot and wanted to do more sometimes succeed sometimes failed to do. For many, it's the first time they're faced dealing with finances completely on their own. So here I'm going to share my own tips to avoid such mistakes to make your future better and also about financial security for the rest of your life. First I'm going to talk about setting and managing money related goals. 
Your money –
Spending extra money than you make (Important for young adult)- 
The tip is to live within your means , spending money beyond your means is not sustainable as you'll soon see your expenses and bills piling up. Learn to be happy with what you have.
Spend less and you will find financial freedom is much more empowering. Also don't feel what others gonna think about your lifestyle and avoid what they are up to in their life. Not everyone is living good in their life.
Do not feel cheap about yourself. Never.
Start tracking your money young adult – 
Tracking your money gives you greater awareness of your spending patterns and what you are actually doing with your money.
How much you spend daily on your coffee . .burger and much more. You might realise that grabbing food out along with happy hour drinks are adding up to extras than you can afford. So , track your weekly expenses.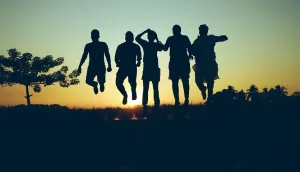 Start setting financial goals young adult- 
constructing financial security doesn't happen magically. It takes time and effort.
If you don't have plan, make some and come up with financial goals that will help you with your budget making abilities and gives you target to focus.
Setting financial aims will help you manage your wish lists come true- to buy new phone or computer and much more.
Now, let's talk about some other distractions which one should need to avoid to make their future better
Your relationships are important young adult- 
Your relationship deserve to being alone in area of your life. look them all with respect, but make sure you prioritize the ones that feel like ends in themselves …the ones where you don't have to tally a list of benefits to feel good about them. No job or invitation to a special party is worth sacrificing your peaceful mind
You don't want to think about what people think of you all the time. You want to hang out with people who make you feel good who allow you to be yourself & accept you the way you are.
Whoever those people are in your life . . .they should be the only people in your life. . . no matter whether you work with them…live with them, work out with them, or see them once a month in a weekend.
Don't turn yourself into a knot to get what you want. Find a way to get what you want your way and let the right people find you along the road
Try to be good at what you do. Be kind to the people around you. Help those who are in reach now Don't get lost in abstract ideas, no matter how unrealistic they might be.
It's great to have big desires, but it's okay to first take care of yourself and those around you. Build a foundation, one you can depend on for years to come. Then, handle the big problems and take them down one day at a time.
Your health-
 Maintain healthy relationship with Alcohol If you start drinking too much as a routine it can harm you in terms of long term health. 
Start taking mental health seriously. I think this age group needs proper guidance regarding mental health. What ever is bothering you, there is a solution to it. And it begins with you only if you seek treatment and you're not ashamed of. 
Limit your screen time. this age group again spend hours a day on digital screens on social media and what not. And it's messing with their sleep in a major way. Good sleep is required to focus on good. 
Watch what you eat. Make healthy eating habits like more Protein rich food, vitamins & fruits. Managing weight in 20s is another major task. 
Education and talent is not sufficient to become successful. High intelligence, natural talent, from reputed universities are all good things to have but they do not guarantee that you will have a great job and they mean nothing when not paired with true hard work.
Last some general tips I would like to share with you all young adult and those are
Be sure about your career. (wanted to share more on this but will ending up with some short simple tips) always choose your career, your profession on the basis of your likes and dislikes, don't choose completely on the basis of your education, what you've studied. tho it's important, so before choosing your career, choose your academics/ education wisely.
Think about part-time earnings, it will help you to face corporate exposure and also makes you feel good about yourself. You'll feel free, independent and will learn to manage your expenses of your own.
You can plan a startup or any other small scale business or you can associate with some organizations to learn to earn, to make money according to your passion in your life. later on it can be a full time career option.
Explore, Travel. This is the age when energies are high and our brain need knowledge of – culture, people, food, amazing natural views and much more. So Travel- go for small trips with friends or travel solo to experience lil bit more.
It likely feel safe to stay close to family and friends, but it's important to broaden your horizons while in your 20's and that may mean making drastic move to new pace where you don't know anyone. You'll come to know about your experience later.
It's natural to make mistakes or lessons from them makes us strong to develop and to learn.
Review your progress. review what went wrong and to understand your next move.
You can do better.
Pic Credit – https://pixabay.com/
DISCLAIMER: This is my personal blog, the views and opinions expressed here represent my own and not those of people or organization that I may or may not be related with unless stated explicitly. The content is copyrighted solely to the caretaker of this website. Do not copy.