Begin with !
With all the awareness that is out there so many people around us fail to implement this piece of advice into their life that you don't have to look too far on social media on Twitter, Instagram or Internet to find information about how it has become an important variable in people lives.
I have been working on my life with the aspirations of achieving more than balance in my life. Knowingly what hard work can yield. I have worked on two jobs and then doing internships or extra curricular activities. I found that if you do anything out of extra curricular activities for example if you are going for painting, sketching, dancing like any kind of fitness sports, I found something is required. Which is called balance. An overall feeling of happiness is a good kind of indicator of having achieved this balance.
Like finding time to relax on weekends with loved ones, you are happy to go to work and if you are putting your best effort and you feel physically well. But these are the very general indicators of having a balance but they do signify an important aspects of balance that you should look to achieving. Do you find enjoyment in your day to day life? To Find time for yourself is not a luxury. Finding enjoyment in your day-to-day life is what makes life wonderful. I know we live in a different world than our parents and grandparents but back in the day people took time to sip the lemonade, set in the moment near riverside or say beach and enjoy doing nothing.
There are many ways to increase balance in life and it's easier than you think. You didn't become overworked and over scheduled overnight, So make small changes until you reach your goals, it's within your reach. If you work at it, finding a balance is not that difficult what we people think.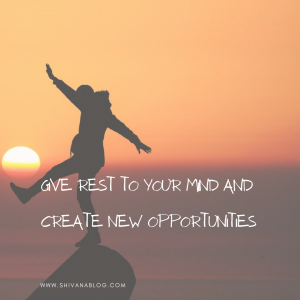 "Happiness is not a matter of intensity but of balance, order, rhythm and harmony."- Thomas Merton.
For work life balance:
The elements in life require the most balancing- Internally and externally. Oftentimes we focus on one more than the other. People can find focus on external things; on work, Relationships and actions, but pay very little attention to what is going on inside your heart and mind. On the other hand, you may find that you spend too much on wellness. That you sometimes forget to experience living.
For Heart, Mind and health: These three requires challenges, rest to your mind and Creating opportunities. Watch what you eat, drink. Exercise properly and treat yourself with extra care. Give love and take love.
For Work, family, social, and fun : These requires to see bigger picture and enjoying the ride together. That goes hand in hand. Take time for yourself, don't be busy satisfying your social desires. Set you departure time from your office. Avoid taking a deep dive in something you are not sure or say complicated project. While fulfilling your familial responsibility, don't forget to create healthy boundaries. Assign time for things you enjoy doing and making sure you don't over do.
What are your tips to find balance in your life? Comment down. Thanks for stopping by, YOU CAN DO BETTER!
Related: Tips for better brain health / Embrace your Inner soul / Win battle of life / STOP Pretending !
DISCLAIMER:
This is my personal blog. The views and opinions expressed here represent my own and not those of people or organization that I may or may not be related with unless stated explicitly. The content is copyright solely to the caretaker of this website. Do not copy. Also thoughts and opinions change from time to time as I come to learn more and develop my understanding about the things and issues that I am blogging about. This blog just provides a snapshot of the knowledge, views, and opinions that I hold at a particular point of time and these might most probably change over a period of time. I reserve the right to evolve my knowledge, thoughts, and viewpoints over time and to change them without assigning any reason.