Everything will fall into place, the way it want to be. There is no need to force things or people to stay. This is something which I've learned till now and still learning much more on this. In this blog I'm going to share few things which I've learn to be okay with in my life till now. First thing I've learn to be okay with is – Some day we would all be where we are meant to be. We all want to make things as per our wish, we can not control everything. First thing I have faced many issues while handling my own thoughts in hard times. Me thinking about future, not leaving my past in the past is something which we all do in different or similar manner.
Someday, everything will make perfect sense. So for now, laugh at your mistakes, your confusion. Smile through the hard times and keep recalling yourself that everything in your life or say most of the things happens for a reason.
If you don't leave your past in the past, it will destroy your future. You have to live for what today has to offer, not what yesterday has taken away from you.
Learn to be okay with people who likes you
This is not something which you will be able to learn in a day. It will take time, slowly you will fix this. Another thing I have learn to be okay with is you will never understand something until it actually happen to you. So be okay and let's be kind. If we can't lift someone up, at least don't push them further down. Treat people right every time you meet them. The very next thing I've learn to be okay with people who love you according to their needs. Be okay with them and make distance from them. Never waste your time trying to get people to like you or love you. They will like you according to their circumstances and mood. I've wasted my time on people whom I liked the most, loved the most. I was fooling around people who were busy making their future bright. Love the one who loves you. Spend your time on those that already do.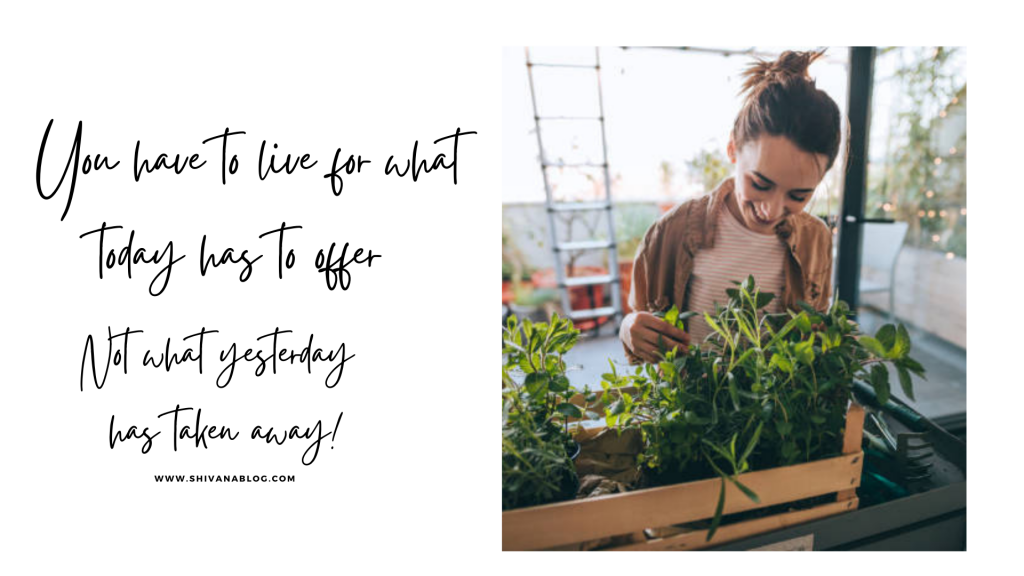 Another thing which I've learn to be okay with people who ignores you, not giving you importance. I know this particular behavior breaks you down. It makes you weak and it lowers your confidence as well. Learn to be okay with people excluding you, not loving you and not paying attention towards you. But the only thing you are not supposed to be okay with is you doing all these things to you. Read that again. We often want others to constantly gives us the things we really can give ourselves. Never ever avoid yourself, never ignore your needs.
Make yourself feel important >> be okay with
I make myself feel important and nothing makes you feel better than this. I give my needs my attention to myself, honestly this is nobody's job (I'm still struggling with this but slowly will reach). It's all mine- what I do for others, what others do is for me should be extra.
Concluding
Overthinking about particular things and forgetting about YOU isn't the solution. I'm learning to focus more on how they treat me and less on how much I like them. We all need to trust the process and that the universe knows what to put us through in order to get us near to what is meant for us. Lastly, want to say is whenever you find yourself doubting how far you can go, just remember how far you have come. Recall everything you've faced all the battles you have won, and all the fears you've overcome. What are your thoughts on this, share your story as well. Write to me and share this with your friends and family. Thanks for stopping by and I'm grateful for your love & support. You can do better!
Recent blog – Why you feel INSECURE and ANXIOUS >> Challenges
Related Blog- Self-Acceptance >>5 Ways to boost Self-Acceptance
Pic Credit- istockphoto.com
DISCLAIMER: This is my personal blog. The views and opinions expressed here represent of my own. The content is copyright solely to the caretaker of this website. Do not copy. Also thoughts and opinions change from time to time as I come to learn more and develop my understanding about the things and issues that I am blogging about.