I love those random memories that makes me smile no matter what is going on in my life right now. Sit for a while and think what makes you smile? Worrying worthlessly will not bring smile on your face. If you have problems in your life and if you know that you can do something about it and can fix those issues , then there is no need to worry about; and if you can't find what to do and what not , if you feel helpless to that particular matter then again there is no need to worry about.. Simple! Life issues are common problems, that can happen to Every normal individual living normal lives. Whether it's about managing relationship, surviving with loss or self esteem, family management or may be it is related to your professional work. .. every problem that comes to you have a solution to it. Worrying uselessly will not going to help in any manner. Look in this way that problems are forever and we can't avoid them. Problems are everywhere only when we notice them. Typical problems we face can be solved. How many times we notice things which makes us happy, that brings smile on your face? Hardly we even notice the reason behind our smile and our happiness.. we hardly pay attention to our beautiful smiles on our faces. Why? Because we humans are very busy with those redundant worries and dealing with our daily issues in our lives.
Read: Overcome Dissatisfaction
First ask yourself, Is there really a problem here? Often we create problem in our own head; that are not really out there in reality. So think about if this is really a big problem. We waste 80% of our energy and time to find solutions to our problems and 20% to complaint, worry & whine. It's not so easy to find solutions, but it is also not unbearable, there are many ways and keys for solving a problem and also to overcome those issues and to decrease anxiety and think more clearly. Go deep and know your problems. . Identify the different parts and last figure out one practical solution you can take for each of those. They may not solve the problems but can definitely solve a few pieces of it.
Read: The Difference !
I have found that there is always a positive side to a problem. If you are jobless , you may get sudden jerk, may face financial problems. But if you keep trying, you'll get some better opportunity, may be have to start from scratch, but there will be a solution to it. During such phases of life you get to know how to deal with your financial crisis, can learn how to invest and how to stop spend money on those useless stuff and at the end . . All these things can help a lot..can make able to take financial decisions productively and rationally. It can make you ultrasmart! No one is perfect, so don't expert perfection from yourself or others. Ask yourself, what really need to be done? How much can I do? What adjustments can I make? Don't hesitate to ask for help if you need it. I think imagination and picture can manage a stressful situation successfully.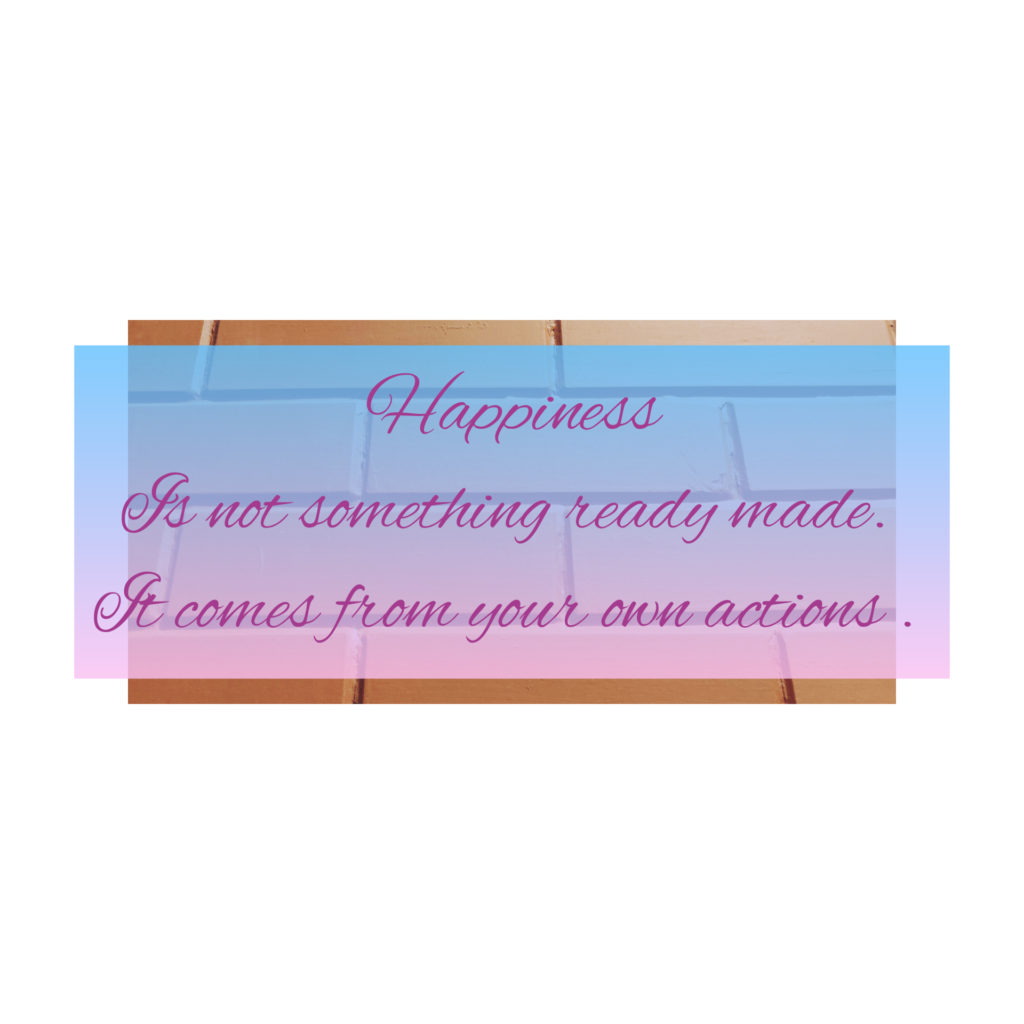 A skill full conversation with your friend or with whom you trust will let you know that I'm not the only one having a bad day or working in busy office or dealing with my life issues. "Staying touch with friends and family by asking them how they have dealt with similar situation and there way of escaping.. may be stressing you out." Let them provide love, support & guidance. Don't try to cope alone My friend!
Read: Decision – making
Now at this point when you know all the secrets behind how to live a successful and productive life ahead.. what next? Nothing just smile and shine! This is very important same as important to find ways to problems. Remember, a smile is a beautiful way to shine. Keep smiling because it's beautiful and happiness is contagious, also a smile is your best accessory. Also change your perspective : like
Not everyday is good, there is something good in everyday.
Life will always surprise you with beauty.
Stay positive and keep away from negative people around you . . they will never ever let you grow.
"Staying positive can be difficult to do especially when you're going through a tough time"

Shivanablog.
Learn to enjoy every minute of your life . Be happy now and forever. Be better.
You. Can . Do. Better.
DISCLAIMER: This is my personal blog, the views and opinions expressed here represent my own and not those of people or organization that I may or may not be related with unless stated explicitly. The content is copyrighted solely to the caretaker of this website. Do not copy. Also thoughts and opinions change from time to time as I come to learn more and develop my understanding about the things and issues that I am blogging about. This blog just provides a snapshot of the knowledge, views, and opinions that I hold at a particular point of time and these might most probably change over a period of time. I reserve the right to evolve my knowledge, thoughts, and viewpoints over time and to change them without assigning any reason. Comments are welcome. However, note that, tasteless and insulting comments may be deleted. Any personal remarks and attacks may be deleted. The same holds true for off-topic comments. Any comments that reek of link spam or marketing messages WILL be deleted.
I am not responsible for the content in comments other than those made by me, or in blogs or other online content that I may link to.