Do you know what is the effect of nutritional deficiency on hair quality and growth? Many of us want to have healthy looking shiny strong hairs. However every individual has different growth rate and also depending upon eating and sleeping habits. Genetics, age factor, medications and environment exposure are other factors which affects hair growth. There are several food items that have high nutritional value and are good for hair growth. Below are Best Foods For Healthy Hair.
What is the outcome of nutritional deficiency on hair growth ? 
Although one can't change the age factor and genetics, but can control the diet. Vitamins and Minerals plays a vital role in hair follicle growth and cellular growth as well. Having a diet which is low in nutritional value will leads you to hair loss. Experts suggest that diet lacking the right nutrients such as Vitamin B12, iron, biotin, riboflavin and Vitamin D are associated with less hair growth and more hair loss. If you are experiencing hair loss and poor hair growth then eating balanced diet rich in vitamins and nutrients will promote hair growth.
Best Foods For Healthy Hair – 
Fish (Salmon) for shiny hair:  Fish like salmon are packed with omega-3 fatty acids. Do you know that our body can not make these fatty acids of its own. So you have to get this from your diet. These fatty acids helps you to protect from diseases but your body also needs them for hair growth and keep it shiny.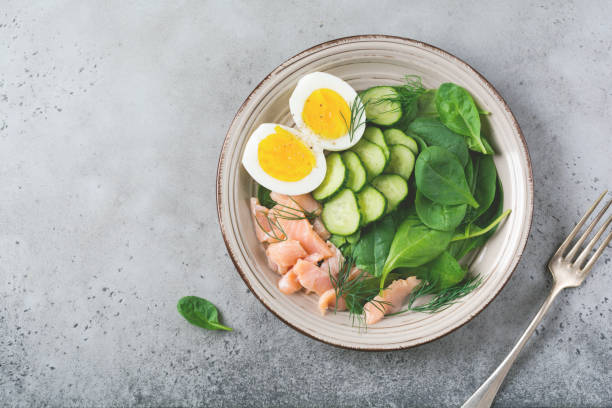 Eggs: Eggs are rich in B Vitamin called Biotin that helps hair growth. Eggs are also good source of protein. Moreover Protein and Biotin are 2 nutrients for hair growth. In addition to that Biotin also helps to overcome strengthen brittle finger nails. Hair follicles are majorly made up of protein. So it becomes very much essential to consume protein rich diet. Eggs are also great source of zinc and other healthy hair nutrients and this makes them on of the Best Foods For Healthy Hair.
Spinach and leafy veggies: 
Spinach is a green leafy vegetable loaded with iron and other beneficial nutrients like Vitamin A and Folate. It is a plant based source of iron. Iron helps in circulation of oxygen in blood throughout the body to boost metabolism, aid growth and repair.
Nuts, Seeds & Berries: Nuts and seeds are conveniently available and easy to consume. Along with that Nuts & Seeds contains variety of nutrients that are important for hair growth. Nuts are rich in Vitamin E, Vitamin B, Zinc and essential fatty acids, all are important for healthy and strong hair.
Berries are rich in antioxidants and this can prevent hair damage. This also includes Vitamin C that may support hair growth. Vitamin C also helps to absorb iron from the diet. Strawberries are rich in Vitamin C and are considered as good for hairs. Lastly seeds are rich in nutrients with low calorie value. Flax seeds and chia seeds provide omega3- fatty acids to body which have been linked to hair growth.
Meat: This is something which is staple in many people's diet. Meat is very rich in protein and thus aid hair growth. This also helps hair damage repair and strengthen hair follicles. However it is important to keep in mind that over consumption of meat is bad for health and can lead to dangerous health issues both in men and women.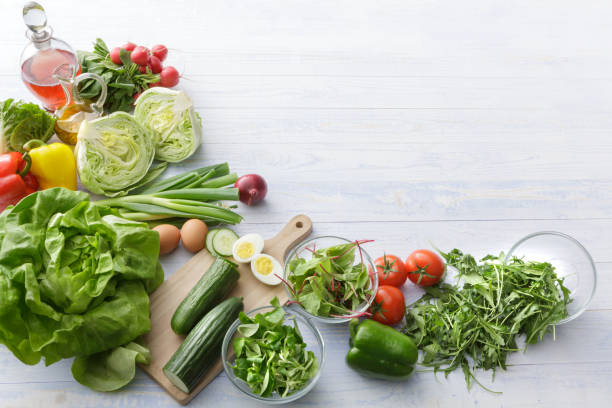 Bottom line – Best Foods For Healthy Hair 
Always keep in mind that whatever you eat affects your hair and skin health. We all are aware to some extent that what to eat and what to avoid to have healthy hair but instead of that we all fail to do so. Correcting a deficiency of nutrients may help you treat hair damage and hair loss. If you think you are lacking some of the nutrients  then add few foods in your diet for healthy strong hair and see the results. I hope this helps. Share your thoughts below, You can do better!
Recent blog- 6 Tips on controlling your ego
Also read- How to get rid of Acne
Related blog- Benefits of drinking fresh fruit and vegetable juice
Image Credit – I stock
DISCLAIMER: This is my personal blog. The views and opinions expressed here represent of my own based on educational research. Also thoughts and opinions change from time to time as I come to learn more and develop my understanding about the things and issues that I am blogging about.