Advice on relationships is a tricky thing, it can be annoying and sometimes may be insulting. ( We all have that friend right! Who gives advices on relationships, in that case I don't have any). ADVICE. You should not give it for free because nowadays it is not the time to give advice without asking, people think you are useless. That you don't have any work or what not they might think. Well If we build a relationship ourselves, then we should learn it ourselves. Yes, it is different that you ask someone about your relationships, you share something …
Exploring is a good concept in relationships
I think there is no harm in it. Involvement of third person doesn't always ruins relationship but there are high level of possibilities that it may does. As human, we chase new things, new experiences and new adventures in our lives, in our relationships. We like to explore our experiments and our experiences with new things. Not everyone get satisfied with what they have and then they try to explore new things. (Exploring is good concept, we all should explore new things in our lives but involving third person in relationship doesn't relate with exploring).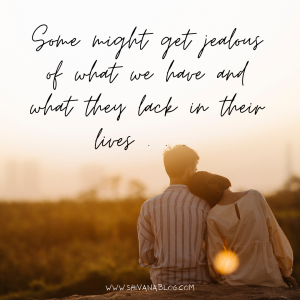 Jealousy in relationships
As human we are very territorial with our food, family, our belongings and of course – – our relationships! And this happens with all of us once in a lifetime. We all do. But there might be an issue when a third person get involved in your relationship and ruining it instead of adding happiness in it. Not everyone in our lives get happy for our happiness, some might get jealous of what we have and what they lack in their lives. Maintaining a healthy relationship requires a lot, a lot of non stop efforts only if that relationship that person bothers you. It can be hard, to find what you are looking for in your relationships or you might think that yours is unhealthy and what's truly important. 
Related : STOP Pretending ! Don't pretend if you're not happy in your relationship
Reasons why third person involvement happens and how it ruins a relationship.
Boredom – Some people get bored very easily and they are more interested to find out new things. When you lose interest in your own relationship, new things gives you thrill and excitement. You want to try new things with new people and again after some time you get bored and then again you wanna find new things and so on. People with this attitude often have so so so many relationships in their lifetime. (Such person are not meant to be in a relationship; Not everyone wants a long-lasting relationships). Instead of doing this or going on this path, try to make your existing relationship exciting and thrilling.
Don't take each other for granted. Because, when we are in a relationship with the same person for long time we get manipulated easily and we think that whatever we do whether it is wrong or right or something else ; they will forgive for that. And with this attitude, couples get separate from their relationship easily.
Respect is important. This is my go – to advice for maintaining healthy relationship, Troubleshooting and making it satisfying. Mutual respect is great concept for maintaining healthy and long-lasting relationship. When someone is seeking respect in their relationship and they do not get respect, they go to wherever (tend to find third person) they get respect. (Involvement of third person happens)
Use communication as an sidekick. If you have a bad feeling about someone or something with people around you, then talk to your partner, If you feel that this is important and your partner should know it, then you should tell it first or discuss with him or her. (In any possible communication ways)
Knowing real issue. Quarrels take place among all of us. How to understand it, how to eliminate it, it is more important. If you start leaning towards someone else, instead of trying to solve what happened, instead of going to the root of it and it will not work. (very common in nowadays relationships), Working not for something is very easy option. It is very easy to start and finish, but it is very difficult to keep something happily in your life for long.
Concept of Trust and Loyalty :-
A healthy relationship is built on grounds of trust, loyalty and mutual understanding ( for me). If third person is getting involve in your relationship then you and your loyalty should be questioned. You've given the way, the right to third person to get involved and you have given enough space to shatter your existing relationship. Third person have nothing to lose ! You've the reasons to lose your love, just for getting attention and temporary excitement from that third person.
Concluding
So lastly I want to say that instead of letting a third person into your relationship (causing hindrance in your beautiful relationship) and seeking useless advice from him or her, it's better to talk to your partner, understand where you two are wrong and opt a mutual decision. If things  have the possibility and can sorted out it is well and good for both. And if it doesn't work then come out of it and move on in much venerate manner. For many couples, third person in their relationship is temporary or causal partner but for some it may be permanent part of their lives (relationship).  With the above-mentioned subject making a third person as permanent part happens easily.
If you've started something of your own then live in it of your own and if it doesn't makes you happy then end it of your own! If you know how to start with good, you will also have to learn to finish it.

Relationship goals.
Let me know in the comments. Thanks for stopping by! You can do better!
Related : Relationship goals
DISCLAIMER: This is my personal blog, the views and opinions expressed here represent my own and not those of people or organization that I may or may not be related with unless stated explicitly. The content is copyright solely to the caretaker of this website. Do not copy.