Interaction of individual in a society and living together also dealing with social changes and organization of society; diversities of regional, economic, religious, class and caste groups crosscut Indian society, which is immense Urban- Rural difference and gender distinction. There is also vast difference b/w various parts of India. India is a hierarchical society, whether in North India or South India, Hindu or Muslim , urban or rural.. all things people and groups are ranked according to various essential qualities. Individual are also ranked a/q to their wealth & power.. some powerful people or big men or little men; comes to make request in front of them.. they shape their behavior constantly by this knowledge. As society exists now, man's relationship to man is organised. We are in conflict not only with ourselves but also with each other as communities, nationally, religiously and so on!
Read: Hunger and Poverty
We are responsible to bring about a complete change a psychological change.. each of us each human being is part of society is not separate from society. We live in society, conditioned by the society in which we live and the society in which we live is created by us. We are responsible for that society and we alone as human beings must bring about a change in that society. By joining certain reforms is totally adequate and absurd.. what we can do as humans is and what our responsibility is to bring about a psychological change a revolution, so that relationship between man and man is based on order. This change can only come when each of us become tremendously responsible.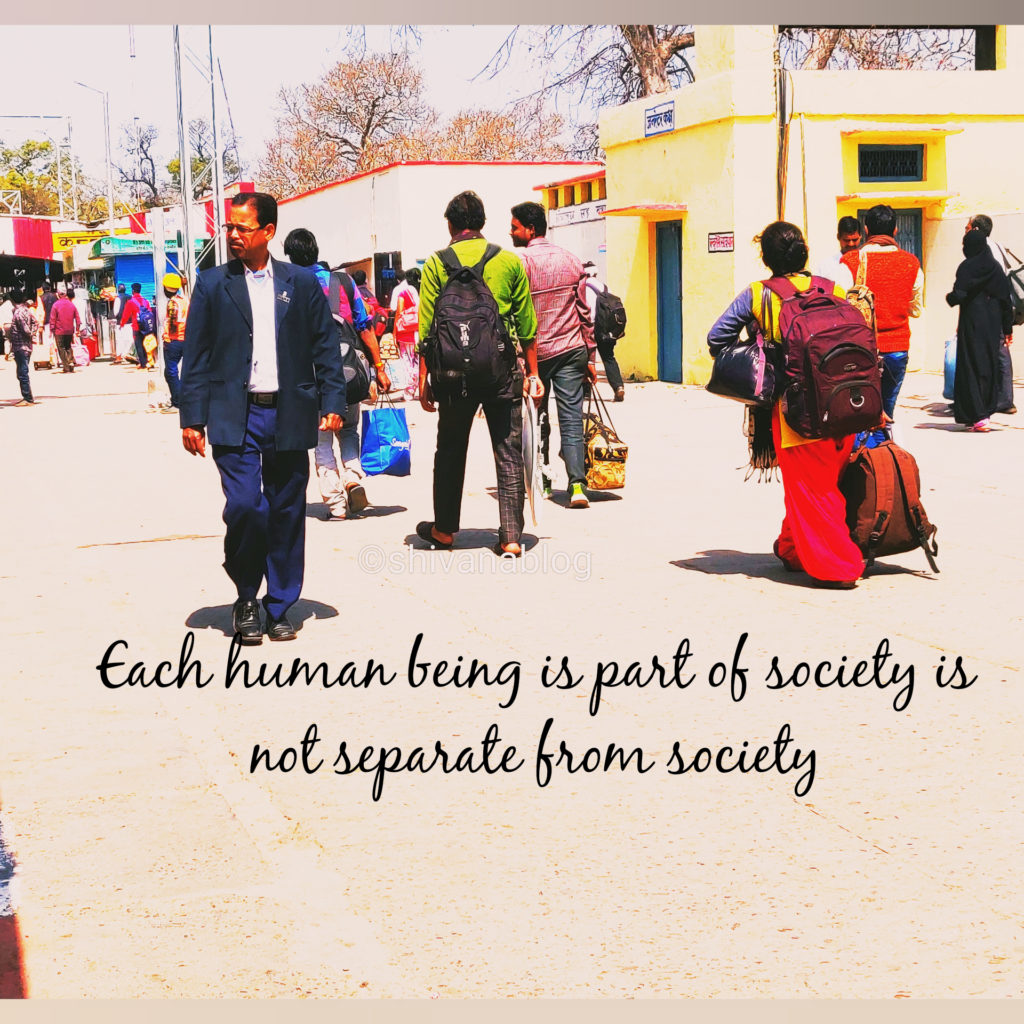 We as humans shift our responsibility to someone else to some leader or politicians. Such a way of thinking shows an utter responsibility. You have to be aware of the problem that no leader or politicians will bring revolution except you yourself, as human beings.. not in another world in this world and now! Me as human being living in a particular society, I'm part of that society, that society encourage my ambition, envy brutality and I have contributed to that society. We are both in it.. now how am I bring about tremendous revolution with in myself? ( Comment below in comment section what you think of this.. share your views )
Any revolution whether it's social, economic or scientific only affects the edge the outer boundaries of my mind but from inside, I'm still same from inside I'm still in conflict, frustrated, under terrific strain. Unless there is tremendous transformation; there can be no freedom, no happiness, no escape from sorrows.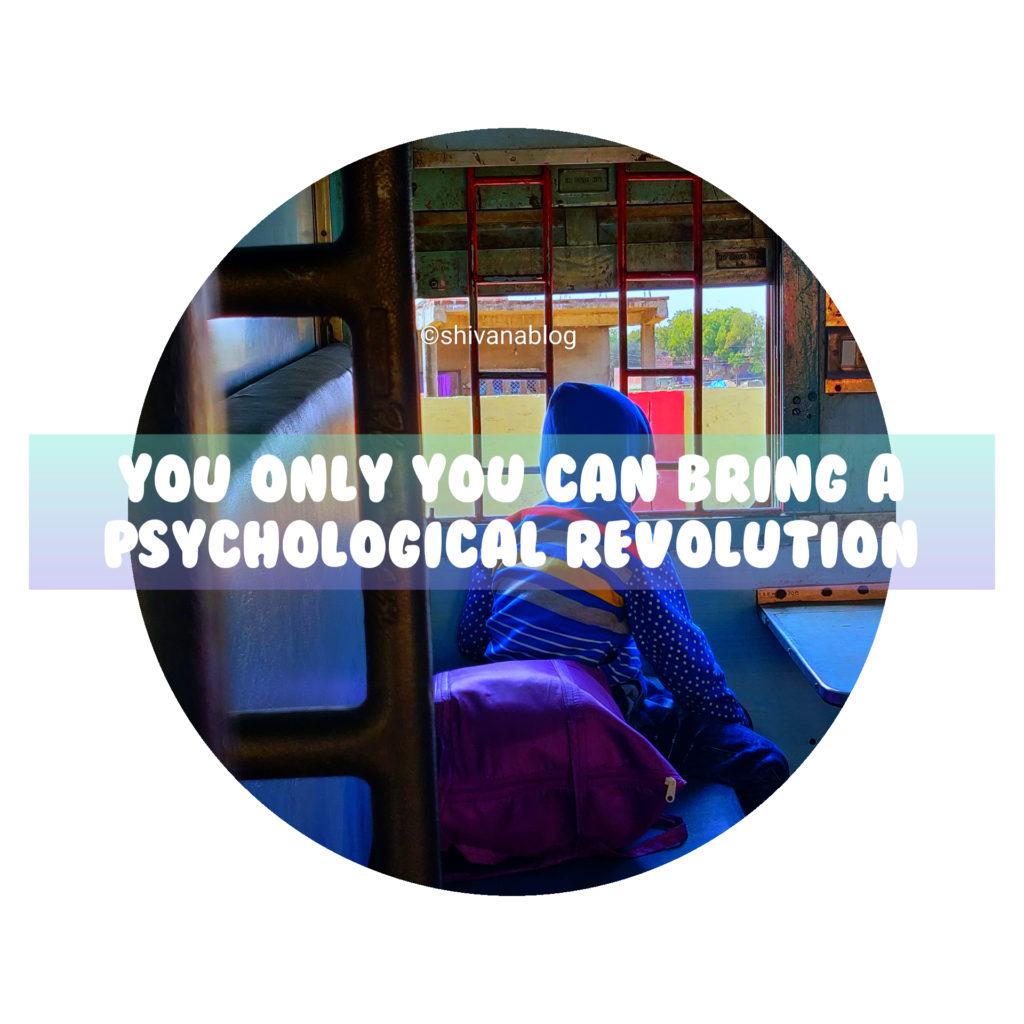 This social pattern is setup by us (humans) and it is not independent, everything is linked and affected in every manner. Change with in the pattern is no change at all, it is basic or minimal modifications, Reformation. And as I'm saying -you are responsible and I , for the condition of society in which we live. You are responsible not your leader or politicians because you have made them what they are. Which is what we are doing in daily life. We are responsible for society. The very basic psychological structure of society is based on greed, competition, ambition, fear; secure in property, secure in his relationship to people, secure in his relationship to ideas. Now, greed, competition- all that is a waste of energy because in it there is always a conflict, conflict which is endless as in person who is jealous.
Read: Social bullying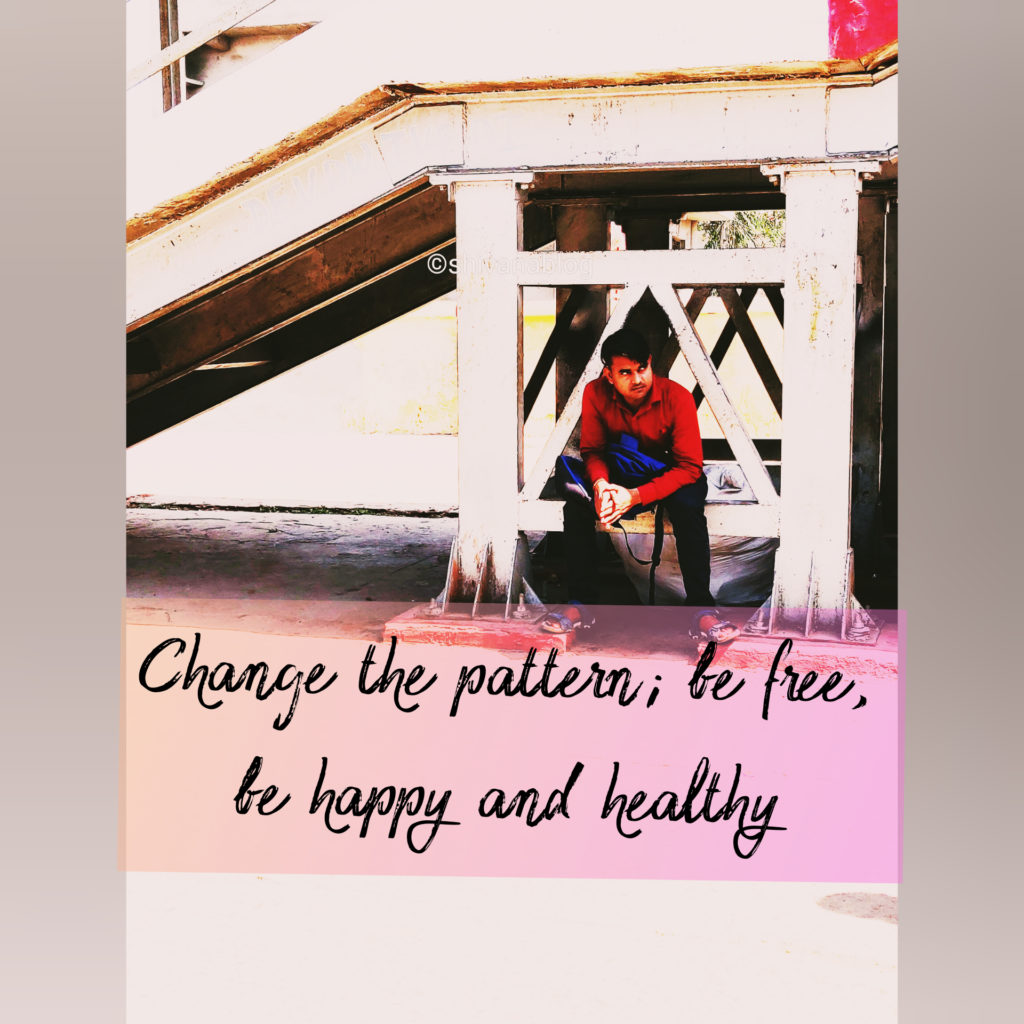 Get your self free from greed, competition and from all those negative stuff which brings you down or from back of positive. Get yourself towards or on path of possibilities, power and authority, happiness and a healthy lives. Try to do better at every stage because :
YOU. CAN. DO. BETTER..
Better tomorrow 🐾
DISCLAIMER: This is my personal blog, the views and opinions expressed here represent my own and not those of people or organization that I may or may not be related with unless stated explicitly. The content is copyrighted solely to the caretaker of this website. Do not copy. thoughts and opinions change from time to time as I come to learn more and develop my understanding about the things and issues that I am blogging about. This blog just provides a snapshot of the knowledge, views, and opinions that I hold at a particular point of time and these might most probably change over a period of time. I reserve the right to evolve my knowledge, thoughts, and viewpoints over time and to change them without assigning any reason. Comments are welcome. However, note that, tasteless and insulting comments may be deleted. Any personal remarks and attacks may be deleted. The same holds true for off-topic comments. Any comments that reek of link spam or marketing messages WILL be deleted.
I am not responsible for the content in comments other than those made by me, or in blogs or other online content that I may link to.