Do you feel like you're NOT DOING ENOUGH ?
Then read this.
Watching other people's success can trigger the feeling of insufficiency. No matter what we do in our lives, it doesn't quite seem to be enough or sufficient. Unknowingly we set unrealistic expectations or benchmarks for ourselves, and that can cause this feeling of inadequacy that nothing is ever quite nice enough. In such situations it's very easy to overwhelm even more. It can put you under stress on already responsible shoulders. There's always a way to improve our paths in our lives. But sometimes it feels like this is never-ending race when we constantly chase the new more and next thing. It's enormously feeling like we need to do everything possible. There's a feeling of NOT BEING ENOUGH.
In this blog I'm going to share how I've been dealing with this feeling of not doing good enough in my life. Read the blog till the end and you'll find some possible tips to counter this dread if you feel this same way as I do. Let's begin.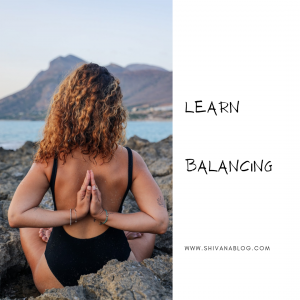 What cause the feeling of NOT DOING ENOUGH?
Load or Stress:
I've been trying to do plenty of my work on time and try to allow myself to take more if it. I've set some internal expectations for myself because of what I feel for my capabilities and as well as expectations coming from Relationships, social needs and family. Sometimes I feel I'm not getting enough recognition and appreciation for what I've done or doing at my work. So, I start thinking that I'm doing something wrong or simply not doing sufficient. That stress adds load to my to-do lists. Family, friends who have good intentions for you might say things like you should be doing this instead of that! It becomes very difficult sometimes to convince yourself that what you are doing is right.
To be perfect :
Every little step can contribute to our growth. Many times I've to take a step back and to rethink, reframe the task as directed or planned.
I read a book a month ago, Author says that everything in our lives is built on our actions and our tiny steps. Over the time these tiny steps build a closer Relationships. Every tiny step you are doing adds up to something bigger and greater.
Whatever we all doing is enough.
Read : Notice good things
Game of comparison:
I don't compare myself to other people, but I found one of my friend doing this very often. She always compared herself to friends and family because she see their success but very less their struggle behind. I always talk to her about highs and lows in one's life. This game of comparison is the another reason for feeling insufficiency. This negative inner voice convinces us that we are not good enough. This negative self talk is the reason behind the things that no one else feed into our minds. The moment we start believing such voices, thoughts, they can really impact our lives. Reframe, Rethink and Restart.
" You yourself as much as anybody in the entire universe

deserve your love and affection. "
Tips to avoid negative self talks:-
Divide your attention when working on many things at once.
Stop overwhelming yourself
Do fewer things with sufficiently
Focus on what's necessary
Focus on what's fits into the vision you've
Learn balancing. Focus on family, health, career and Relationships all together.
Remember you can not do everything
Keep in your mind that whatever you're doing is already enough
Stop comparing yourself
Stop over-committing yourself
Evaluation of time and see where your efforts are going
Plan your daily success schedule
Last but not the least don't forget to love yourself.
Related Articles- Find BALANCE in LIFE / Confidence and Arrogance/ Celebrate your wins/ Heal and Move on !
DISCLAIMER:
This is my personal blog. The views and opinions expressed here represent my own and not those of people or organization that I may or may not be related with unless stated explicitly. The content is copyright solely to the caretaker of this website. Do not copy. Also thoughts and opinions change from time to time as I come to learn more and develop my understanding about the things and issues that I am blogging about. This blog just provides a snapshot of the views and opinions that I hold at a particular point of time. I reserve the right to develop my thoughts and viewpoints over time and to change them.