How are your social experiences? By this I mean both Online and Offline social experiences. Few days ago I came across the term called social anxiety or social phobia, I was new to this term so I decided to know more about this. The term itself says much about the anxiety which comes through our social experiences. It is more than we call shyness. Something which comes easily but doesn't go away. Social Anxiety affects our daily activities, also self- confidence, relationships and work as well. I've came across a situation in my life where I found myself in the same condition of not accepting the reality. So, In this blog I'm going to share my experiences and remedies to overcome the hard and tough situations called social anxiety or phobia.
Can happen everyday and with everyone
Social Anxiety or phobia can happen even when you are around with people you love and feel safe with. This does not happen all the time but most of the time. I feel anxious when I end up spending my precious time on social media online. On daily basis I make sure that my daily activity of getting experiences online should be limited, for me time management is important. I often get annoyed of people not posting genuine stuff or posting things far away from reality like something which I can't relate with. But I think it is completely okay. Many of us spend time to get something therapeutic on social media.
But let me tell you one thing and that is -Social media is not a therapy. Every person is different, so you need to observe yourself first and visualize your reality. Take social media lightly and for entertaining purpose. Obviously you can learn something new from there but in very less amount. Be particular about your interests and needs. This is not anyone's reality. As Humans, we thrive off of connections. That is why when we feel anxious in social conditions, there can be real consequences as well as distress.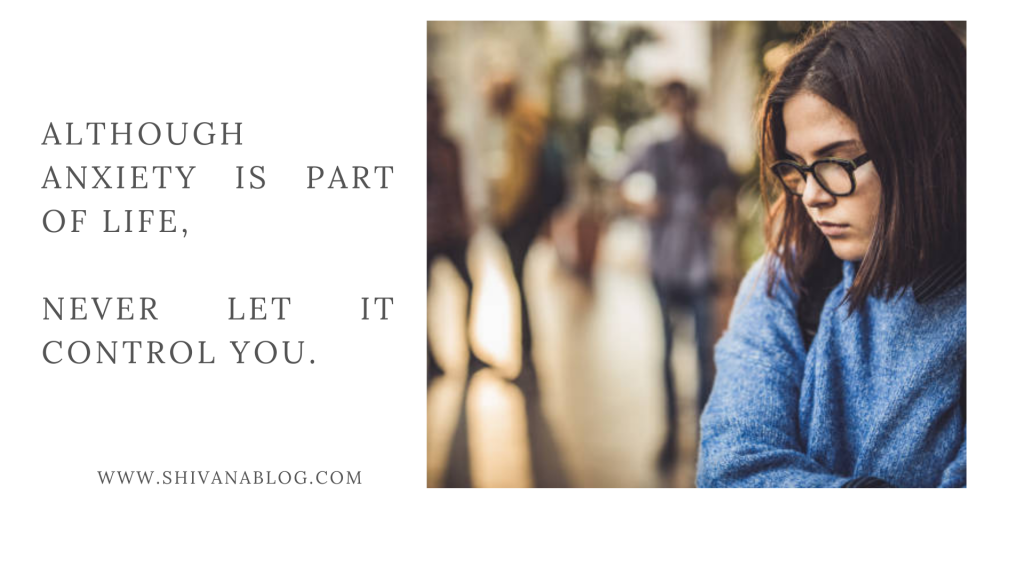 Be a learner- Keep learning new things
As a learner I believe in learning and gaining experiences no matter where it comes from. You can feel socially anxious in many other different ways. One can feel shy, hate crowds, they seek ways to see exit the party or social gathering soon. It take lots of communication and being open if you really want to upgrade your communication skills. We can respond differently and that's why communication is vital. But we also need to remove judgements and sticking around the situations. It may suffer many people in silence not feeling confident enough to reach out for help. I request them to be open to people and communicate, talk and share what you feel without any judgements.
Below are some signs of Social Anxiety or Phobia
Fear of judgement from others, moreover it is called self-consciousness
Trouble while navigating everyday tasks
Avoidance of social gatherings or leaving early
Affects work and stops one reaching potential
Worrying about embarrassments or concern/ humiliation about offending someone
Overthinking social media presence and interactions
Unbearable physical symptoms that are tough to speak about
Panic attacks and physical symptoms like sweating palpitations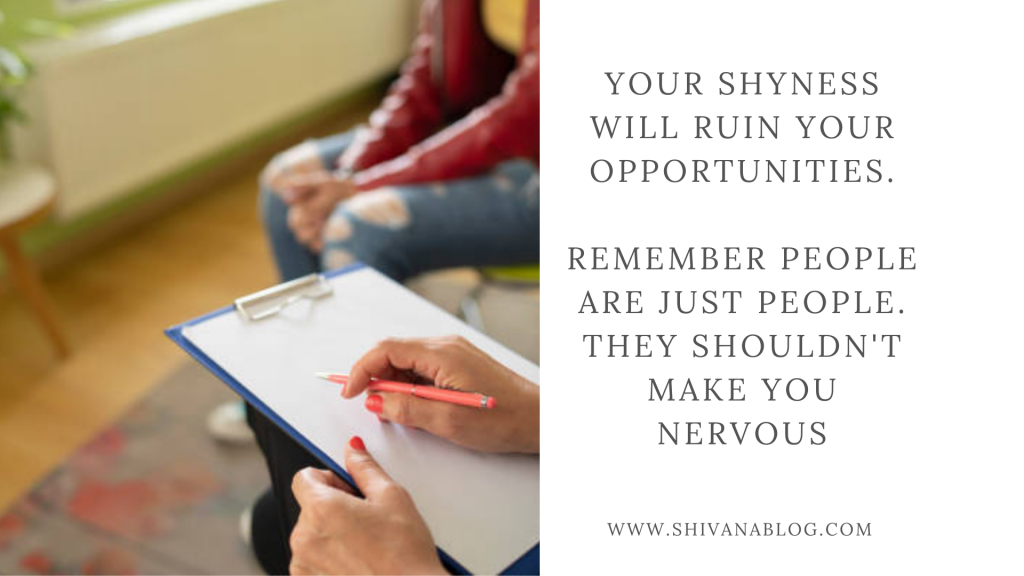 Concluding
Above mention situations might be not a problem for you, all socially anxious people might have different reasons for dreading such situations but generally it is a overwhelming condition of – being judged, embarrassed or being center of the attention. The way by which you can treat this situation is by talking to people around you or therapists. Still if you are unable to find ways means if it is different from normal social anxiety, you really need a treatment by professionals. They will be able to tell you the ways – by medication or by behavior therapy or by both at the same time. Don't left it untreated if done so it might lead one to depression or any other mental illness, poor quality of lifestyle and work problems. Leave your thoughts and experiences below in the comments. Help people around you and always look for possibilities. You can do better!
Related blog – Why you feel INSECURE and ANXIOUS >> Challenges
Also read- Mind and Soul Healing >> Reparent yourself (2)
Recent blog- 7 Hot Drinks for winter
Pic credit – istockphoto.com
DISCLAIMER: This is my personal blog. The views and opinions expressed here represent of my own. The content is copyright solely to the caretaker of this website. Do not copy. Also thoughts and opinions change from time to time as I come to learn more and develop my understanding about the things and issues that I am blogging about.