If you are new here! I suggest to check the previous Rishikesh travel series here – Rishikesh >> Finding Calmness and Best cafes in RISHIKESH. Here I'm with this blog talking about Must visit places in Rishikesh. There are many tourist attractions in Rishikesh which I visited and captured the best views from there. As we all know that Yoga capital of the world, Rishikesh gained it's fame when an English rock band Beatles visited the place in 60s. People all over the world come here for spirituality, they love to spent their time at the Ashrams and near banks of river Ganges.
In my recent trip to Rishikesh while spending time at ashrams, I checked out plenty of other places that equally demand attention. After checking out cafes and spending evening at Triveni Ghat for ganga aarti, we decided to experience river rafting. Next day, we went for river rafting at Shivpuri along with simple breakfast at one of the riverside cafes and roamed around few shops lined along Laxman Jhula and in Ram Jhula.
Laxman Jhula
Most prominent place in Rishikesh, is a 450 feet long suspension bridge at the height of 70 feet from river. Built in 1939. This bridge is famous for selfies, yess! I found so many cafes at the both the sides of bridge. There is a temple called Tera Manzil Mandir situated near to bridge. Don't forget to stop in the middle of bridge for the breath taking view of hills all around you. Nothing is more surreal than this and I personally loved the view.
Ram Jhula
Almost similar in structure and construction just like Laxman Jhula. This bridge was built in 1980, later than Laxman Jhula. I enjoyed the view of mountains and the Ganga river gushing down in the flow. On clear days one can witness peaks of Himalayas. About 450 feet long bridge offers views of valleys and the temples around. Walk slow if you really want to soak in.
Shivpuri, Rishikesh – Must visit places in Rishikesh
My friend told me that No trip to Rishikesh is complete without trying this adventure water sport – river rafting. And the most exciting spot to indulge in one of the activities is in Shivpuri. So we chose a short trip of 9km instead of long one of 21km. We also booked a camp, after river rafting we went there to chill out in tents and spend our evenings around a bonfire. If you are a thrill seeker then do check out the places for cliff jumping, rock climbing and trekking as well. The peak seasons are lil crowded so keep an eye to the details and availability when you are planning.
Ganga Aarti, Triveni Ghat
Ganga Aarti is the most auspicious and holiest ritual performed on the Ghats of Rishikesh every evening at the time of dusk. Although the Aarti is performed on many other Ghats but this one here at Triveni Ghat is quite popular. In addition to that -the most popular is performed at Parmarth Niketan Ashram (Ghat). During this ritual the riverbank is up with floating Diyas and the smoke of Hawans in skies. Chanting of mantras and chiming of bells, the overall of ambience is an experience of a lifetime.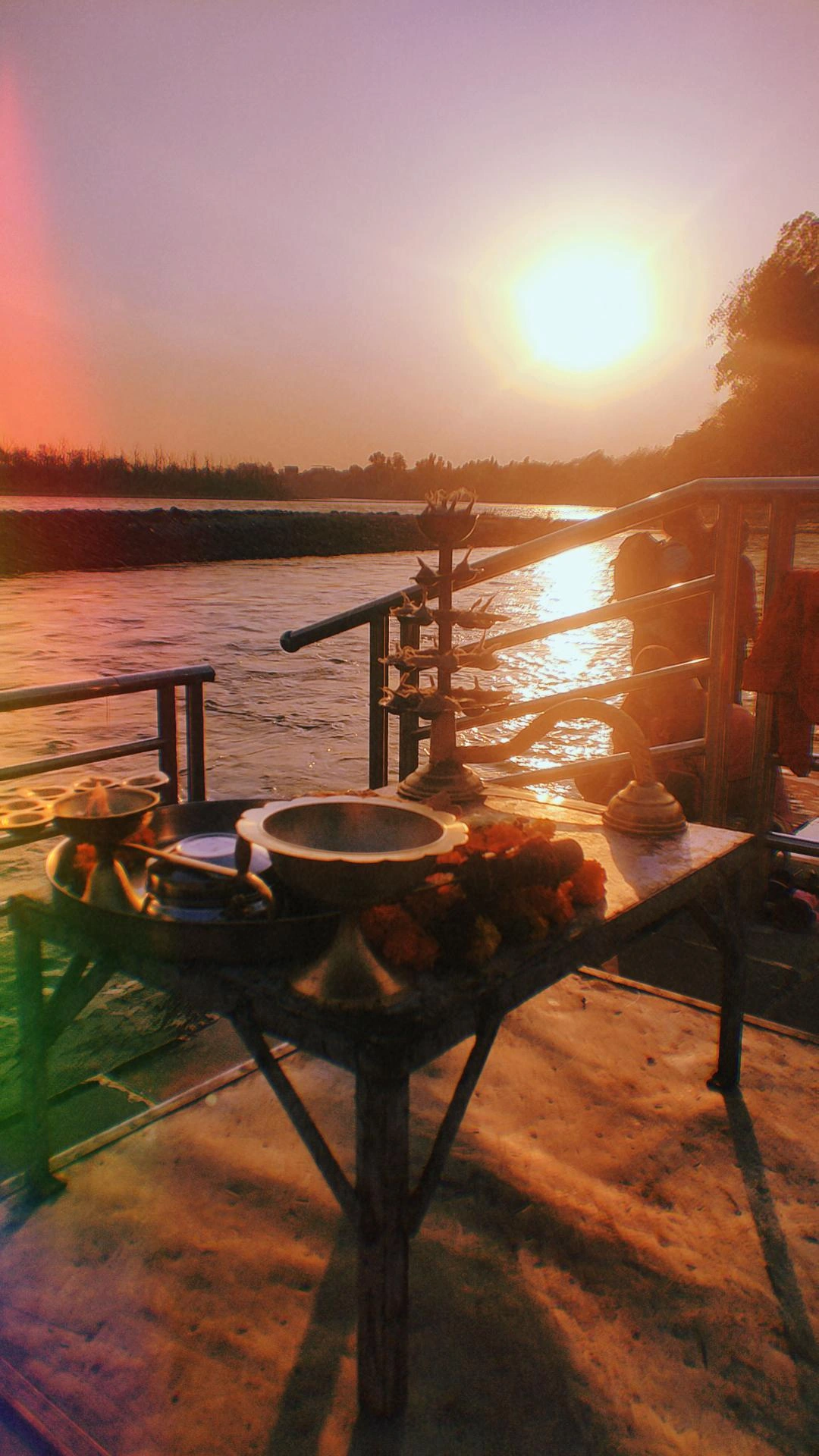 Neelkantha Mahadev Temple
One of the most revered sites dedicated to Lord Shiva. The temple is located in Pauri Garhwali region, is around 30km from our stay at Tapovan, Laxman Jhula. It is one of the most popular Shiva temple and is visited by devotees from all over the world.
Concluding- Must visit places in Rishikesh
A part from the above list of places there are so many tourist attractions in Rishikesh- Rishikund ( Is a natural hot spring pond considered as a sacred water body), Kunjapuri Devi Temple (At the top of Kunjapuri hill dedicated to goddess Parvati), Yoga centers, Spa & wellness centers, Phool Chatti Ashram as well. There are various places to visit near to Rishikesh like Tehri lake, Tehri Dam (One of the tallest Dams in the world), Rajaji Tiger reserve (19km), Chilla Range (22km), Chamba (64km), Devprayag (71km), Dhanulti (95km) and Lansdowne (130km).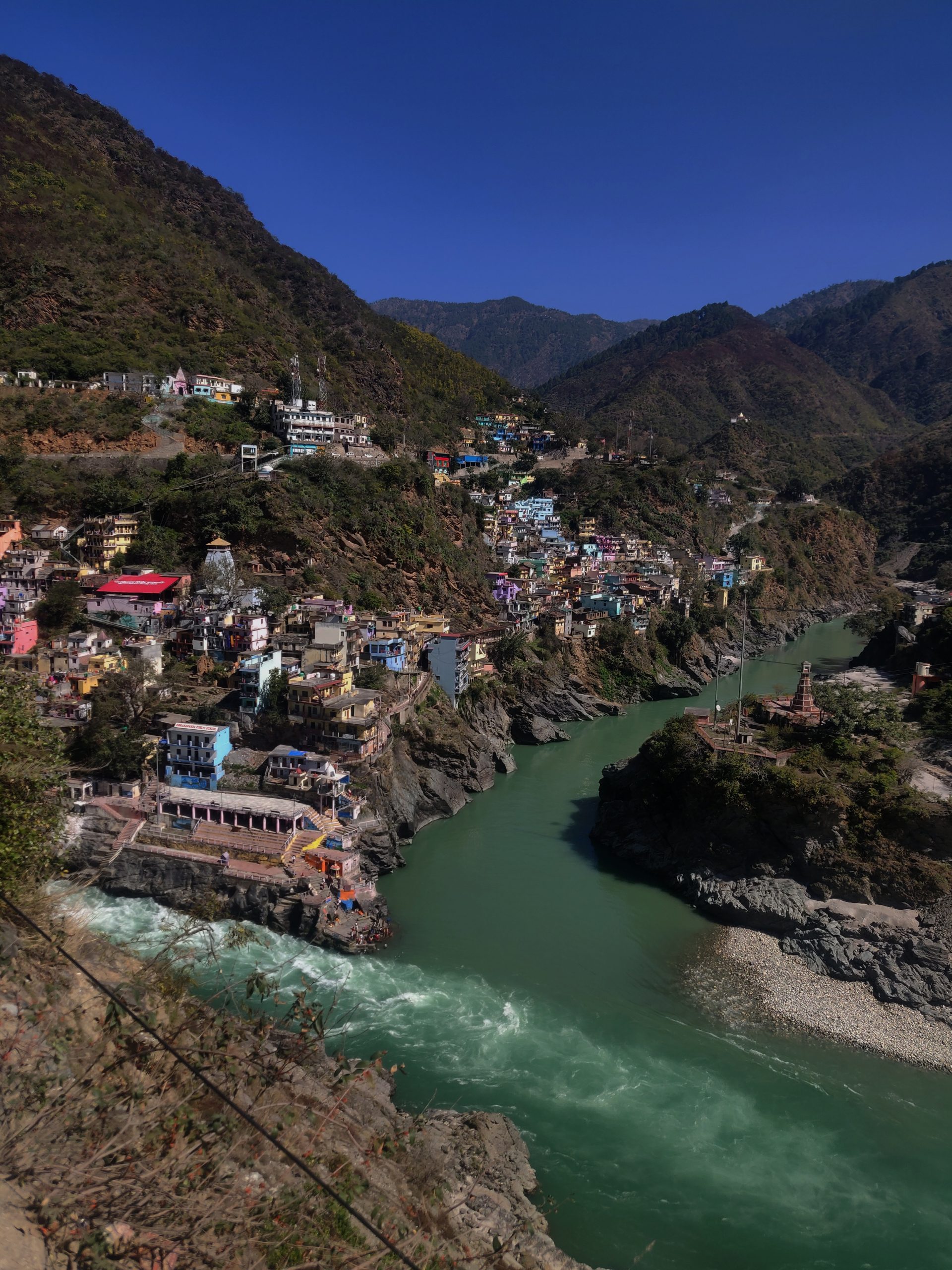 Lansdowne is the quietest hill station of India and has been a popular destinations since Britishers came to India. Do check out these places as well if you are planning to Rishikesh. This is all for Rishikesh Travel series. Also this is 100th blog at Shivana Blog. Hurray 🎉🥳!! Will see you soon with other travel series. You can check other categories of blogs as well. Don't forget to share your thoughts in the comment section below. Travel more and explore the places around. You can do better!
Also Read- Relationship Tips and Relationship Advices – I wish I knew earlier
DISCLAIMER: This is my personal blog. The views and opinions expressed here represent of my own. The content is copyright solely to the caretaker of this website. Do not copy. Also thoughts and opinions change from time to time as I come to learn more and develop my understanding about the things and issues that I am blogging about.