Banaras is older than the history, tradition. But apart from all these – the city of Banaras has got something more to explore. There is something in it's air, pleasant smell of incense sticks that instantly makes you feel holiness of the city. During my second day of tour of Varanasi Ghats, simply by walking alongside of river ganga, I found glimpse of all religious activities performed in morning. Dashashwamedh ghat, is the busiest one among all the other Ghats of Banaras. Assi ghat and other Ghats are equally interesting to watch. While taking a ride at boat, I've notice the ritual of life, reality of being human and meaning of humanity equally.
Assi, was the name of a rivulet that flowed into the river ganga, together Assi and Ganga made a confluence auspicious for bathing. People of Banaras loves the spacious landings and staircases and it's views. Everyday families arrives to chat and for boat rides, snacks and admires the beauty of river ganga. Janaki Ghat, with its pleasing symmetrical and steep staircases was built in the mid 19th century. Janaki is also another name for Sita, Lord Ram's wife.
Sunrise aarti at Banaras city
There is a small aarti ritual performed during sunrise on the banks of river ganga. This is different as compared to the evening aarti ritual. It is quite interesting to watch evening aarti than the morning one. One can see huge crowd during sunset aarti. And it is more mesmerizing. If you visit to Banaras- make sure you attend both the aartis.
Banaras University
Banaras university, shortly known as BHU. Famous worldwide for prominent alumni and faculty. It was established in the year 1916, presently with over 30,000 students this is largest residential university in Asia. BHU is located in southern part of Banaras near the banks of river ganga. It is more interesting to know that BHU handles and maintains six other institutes as well which are – Indian Institute of Technology, Institute of science, Institute of agricultural sciences and Institute of medical sciences. Along with these BHU also maintains the Institute of management studies and Institute of environmental studies. This is among the various tourist attractions of Banaras because of its history.
Shri Vishwanath and Kal Bhairav temple
Bhairav is form of Shiva, over the time bhairavs (God of Death) came to be regarded as the guardians of Lord Shiva, and were said to chase away evil spirits and demons. They were also adopted as Shiva's sons and in this form were called batuk bhairav (batuk means son). This temple is popularly known as Bhaironath, and it is one of the most loved temples of Banaras. Narrow verandahs of temple is usually crowded and is full of worshippers. When I visited this temple I found friendly and pleasant atmosphere. Here there are also some subsidiary shrines to Hanuman, Radha Krishna and Parvati-Ganesh and Devi.
Kashi Vishwanath temple, one of the most famous Hindu temple dedicated to lord Shiva and among the twelve jyotirlingas. Located at the western Ghats of river ganga. This is a place to experience Hindu culture and flavor of religion.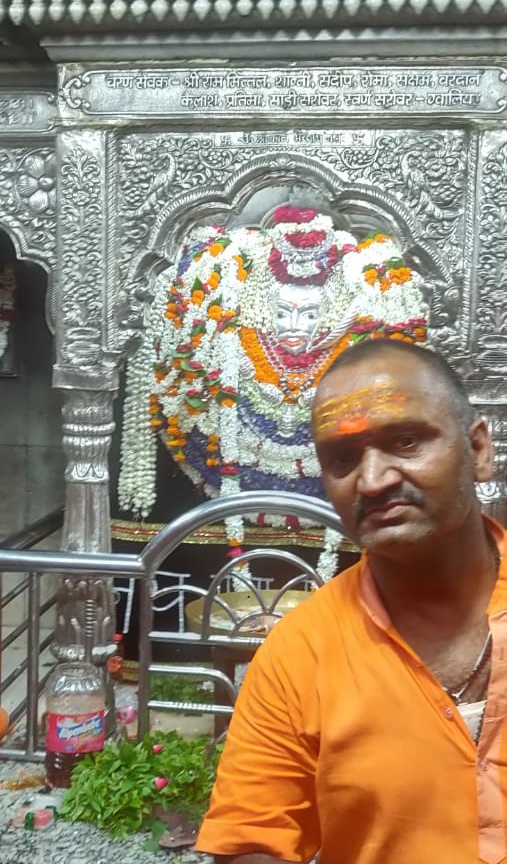 Famous food Places in Banaras city
Baati chokha, a place located at Teliya Bagh, Varanasi. I can still feel my taste buds, kidding! It is truly a delight for foodies and one can enjoy every single dish available at this place. I personally enjoyed having authentic Baati chokkha thali consist of Dal, chokha, Rice, one sweet dish- kheer, chutneys and baatis. This is a massive place with lip smacking food, taste authentic, with Polite and reachable staff, also value for money. I enjoyed unique food at affordable price. Don't miss this place and don't forget to enjoy the ethnic food served traditionally. This is among the best restaurants in Banaras. There are also some places famous for chat and kachori sabzi in kachori gali, Varanasi.
In the end
It was my most genuine attempt to capture moments, glorified lives and tourist attractions at Banaras. I left this place with deep admiration towards Lord Shiva and Hindu culture, also the place where I stayed. Here, people are more cultural and are more towards Hindu tradition. This is why I felt more connected and deeply rooted from my whole heart. Let me know in the comments about your visit. Till then travel and explore more. You Can Do Better!
Recommend reading- Trip to Banaras – An old charm
Recent Blog- Things you need to know
Also Read- Find your own closure/ Facts about jaggery powder and sugar/ Healthy herbal teas and facts
Kulhad chai and morning birds and boat pic credit- https://unsplash.com/ and South Indian man pic credit – https://www.istockphoto.com/
DISCLAIMER: This is my personal blog. The views and opinions expressed here represent of my own. The content is copyright solely to the caretaker of this website. Do not copy. Also thoughts and opinions change from time to time as I come to learn more and develop my understanding about the things and issues that I am blogging about.