Restrictive diets, this kind of diet doesn't last long. Don't go for such diet ideas. Tell me- What actually makes up a balanced diet? Plate method is easy to visualize and to create meals of your taste. There are lots of food items, fruits and vegetables available in summer that add vibrant color and taste to your platter. Put the right amount of proteins, carbs, fats and tons of veggies to your platter. Recently I tried using some of herbs and edible flowers to decorate my platter all day. If you are also looking for some inspiration to have healthy and delicious bites then check out these platter ideas. These are my personal favorite. Fill your plate with these yummy platter ideas given below and tell me how much you liked them. Before we dive in, let me tell you about the importance of balanced meals. How food makes us feel good not physically but also mentally and emotionally!
life is too short to not feel great and eat well.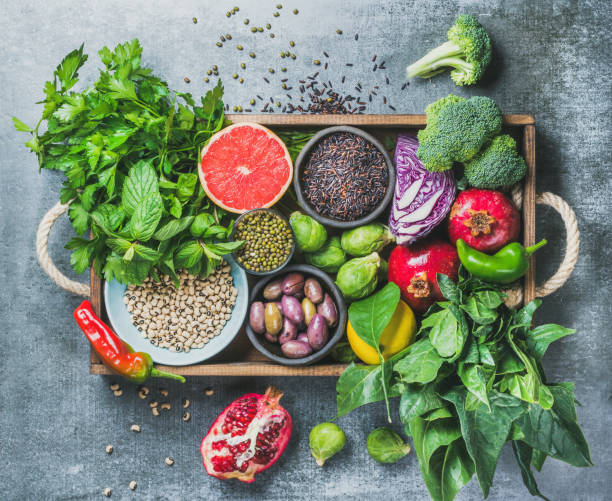 Know your plate and importance of plate method
Firstly widen your vision and feel free to have all kind of food items. Don't just focus on nutrition alone, feel free and enjoy your food for joy, pleasure and try to connect with it. Secondly, Try to understand your body needs, when your body feels best, and how your body responds? It's little bit confusing how to eat balanced diet? What to eat and what not. In my research and also as per the dietician review I found that there are no such foods to avoid or to keep on limits. The true definition of balanced meals is to have everything.
Give yourself permission to explore, eat and enjoy all kind of foods and allow those food items to paly a role beyond just fueling and nutrition. Try to fill your platter with every kind of food throughout the day. Discover your taste and meals of your choice. Include both macronutrients and micronutrients in your platter. Macronutrients include- Protein, Fat and Carbohydrates. While micronutrients include- Vitamins and Minerals.
Importantly, If you aim to eat a variety of different fruits and veggies, you'll be ending covering up entire range of nutrients. Moreover, plate method is super easy and simple. There is no need to do calorie counting and cutting out any food groups. Platter or plate method gives you an guidance on how to proportion your plate. This way you can control your portions in effective manner and can know your hunger levels as well.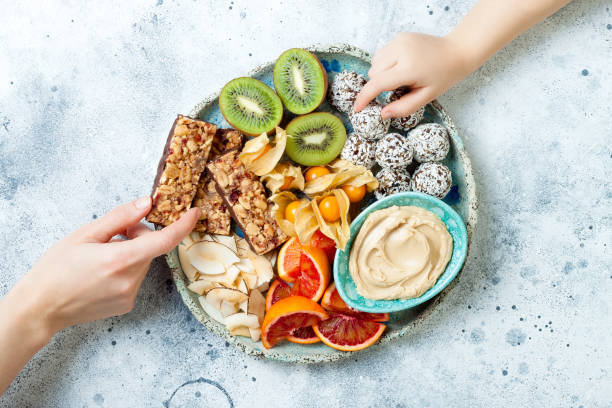 Fill your platter with these yummy food items
Dried fruits and nuts
Olives
Some good quality of cheese
Pickled onions
Carrots and cucumber (cut them in sticks) I've tried them with humus. Try this combination.
Baby spinach or kale
Source of protein- Fish, eggs, soy, beans, lentils, nuts and seeds
Grains- Oats, Brown rice, wheat pasta, brown bread slices (anything of your choice make it 100% whole grain)
Dairy- make it low fat (less of fat serving), Low fat cottage cheese, yogurt, almond cashew soy milk
Concluding
A healthy platter includes each of the food groups- fruits, veggies, grains, dairy and proteins. Every meal of yours may or may not achieve this goal or food groups but try with small amount of changes in your meals. With small changes and change in choices of food items you will be able to achieve your health goals. This is all for this one, will come soon with some more ideas. Till then eat healthy and enjoy more. Explore new dishes and feed your soul and body with some amazing food style. You can do better.
Related Articles- Tips and food items to boost immune system
Recommend Reading- 10 Anti- Aging food items
Recent Blog- Simple morning routine for better life
Pic credit- https://www.istockphoto.com/
DISCLAIMER: This is my personal blog. The views and opinions expressed here represent of my own based on educational research. The content is copyright solely to the caretaker of this website. Do not copy. Also thoughts and opinions change from time to time as I come to learn more and develop my understanding about the things and issues that I am blogging about.