It's very difficult to build mindful habits to lead a successful life. Not everyone knows how to create a mindful habit daily that gives you more moments of being present throughout the day. In our daily life many of us forget to perform our daily activities on time. The best method to make use of your valuable time is writing all your daily activities and doing them on time. If you want to be productive throughout the day there are some habits (mindful habits) that you can develop and also going to list down some habits that might destroy your motivation in the process. Read the blog till the end to find how to have mindful habits.
Make things simple and build mindful habits
Now since we all have a smartphone, you can just note down whatever it is in a notepad app or maybe you can create a shelf on the screen of a cell phone that will keep reminding you of your to-do list on time. By creating some bullet points of all the things that you need to do throughout the day that includes everything from emails that you need to reply to all the things around the house, your important work in the office, your grocery shopping or anything, you can complete your task efficiently and on time.
Investing in relationships is an mindful habit
We need to invest ourselves in relationships and to create time so that we can connect with them. In the present scenario some of us may be walking far away from our home. People may be studying in other states so technology has been developed that allows us to see others and communicate easily. So we need to find a few seconds, a few minutes to call our family members and loved ones. Talk a few words about the day about the things that happened. Try to have healthy communication with the people whom you love, with people whom you trust, and with people whom you care about. So, remember to connect with the people and invest some quality time in your relationships on a daily or monthly basis. This mindful habit will make you invest in your relationships deeper and make bonds stronger.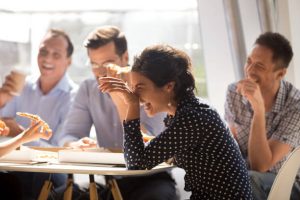 Being not a multitasker
Third mindful habit should be doing things one by one and not being a Multitasker. If you do different tasks at a time you will end up messing things, almost everything. As per human nature we do certain things for some results for some benefits. How often do you do something just for fun, for your happiness or for your entertainment? Trying something of your interest just for your happiness or your fun will help you get rid of your ego and you just do it from your heart, it can deeply nourish you from inside.
Above all, we do have some emotions, thoughts and feelings which we feel throughout our day in our daily lives. But in the journey many of us have been through such feelings and many times we are unable to feel them. So all I want to say is feel those feelings and follow whatever helps you. Just make sure that you release your emotions because holding up your emotions will creates some traumas in your body which is not good for you. Also it can lead to certain mental or physical pain. So releasing our emotions is important for our Wellness.
Habits play an important role in our success and happiness in life.
Be a parent to yourself, a good habit
Above all one should learn how to build mindful habits in life because you are the only person who can stop yourself from bad habits by replacing them with certain good habits that might help you in certain processes. With a positive attitude and good habits you can achieve your goal easily, also you'll enjoy the process. With certain bad habits and with certain negative patterns there might be reasons for unhappiness and failure in your life. And in that situation many of us blame the people around us for being unhappy.
If you are one of them? Then this might help you because I am going to explain some tips by which you can get rid of those bad habits and get successful in life. Firstly, stop thinking that you are not good enough, don't be afraid of disappointing people. Because this comes into the action when you start thinking and expecting the worst.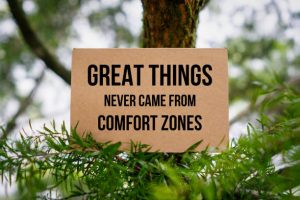 Stop negative self-talk
There are some bad habits that might destroy your motivation. One of them is negative self-talk. Never ever do negative self-talk with you. Try to boost your self confidence, regain your power, give a code message to yourself that you are always there for you no matter whatever is happening around and try to have an honest conversation. Remember the power is within you. It's all in our mind and it is very important to constantly remind yourself that you can change whatever is happening.
Because when you start changing how you think about certain situations and circumstances, things get better and you will start see options around. You will not get stuck. Will be not a victim and you will solve everything easily by having solutions to certain problems. So the answer is always within you. The only thing we need to do is to regain our power and think calmly.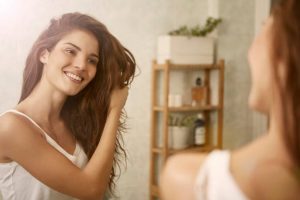 You need to push yourself, you need to be a parent to yourself in order to learn a new behavior to do something difficult and to do something uncertain. Lastly, if you need to get rid of your bad habits and negative traits you need to practice stress management and meditation. Well the first step to to stop anything which is not good for you is to understand what you are dealing with?
Sometimes, when I get stressed out, what I do is 5-7 deep breaths, reset my energy and enter the house, and I make sure that I'll be nice to people around me. No matter what I'm going through. Will think about my problems later and will definitely find solutions. And the best thing that you can do is- whenever you get stressed out, about your problems, ask your parents, go to your friends, the family members. Be around them and talk to them. You will feel better.
Concluding
Try to entertain yourself, try to have fun. This might not help you to find a solution. But it will definitely make your mind calm and you'll be able to think properly. Don't think too much, don't make it so hard on yourself by gripping everything so tight. Lastly, never ever compare yourself to others. We all are unique and have creative abilities. Try to build healthy mindful habits by using the above tips. Let me know are they helpful. Thank you for being here. You can do better!
Also read – 1. Feeling of NOT DOING ENOUGH 2. Notice good things 3. Life changing advice 2 4. Managing Mindset 5. How to handle your thoughts and emotions
Pic Credit- https://pixabay.com/
DISCLAIMER: This is my personal blog. The views and opinions expressed here represent of my own. The content is copyright solely to the caretaker of this website. Do not copy. Also thoughts and opinions change from time to time as I come to learn more and develop my understanding about the things and issues that I am blogging about.